EmTroniX has now 30 employees and keeps hiring!
18 April 2023
Luxembourgish craft
Cedric Lorant
A great article about EmTroniX CEO, Cedric Lorant. Discover what motivates him as a CEO as well as outside EmTroniX.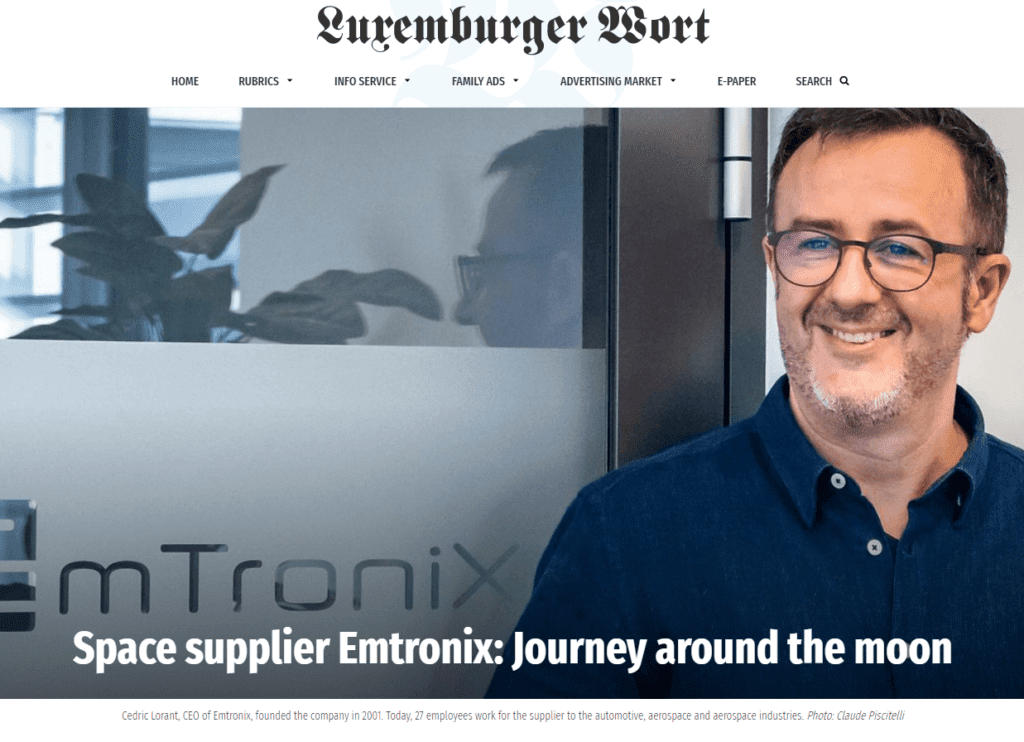 Space supplier EmTroniX: journey around the moon
Cedric Lorant, CEO of EmTroniX, explains his ambitions for the company during an interview for the Luxemburger Wort!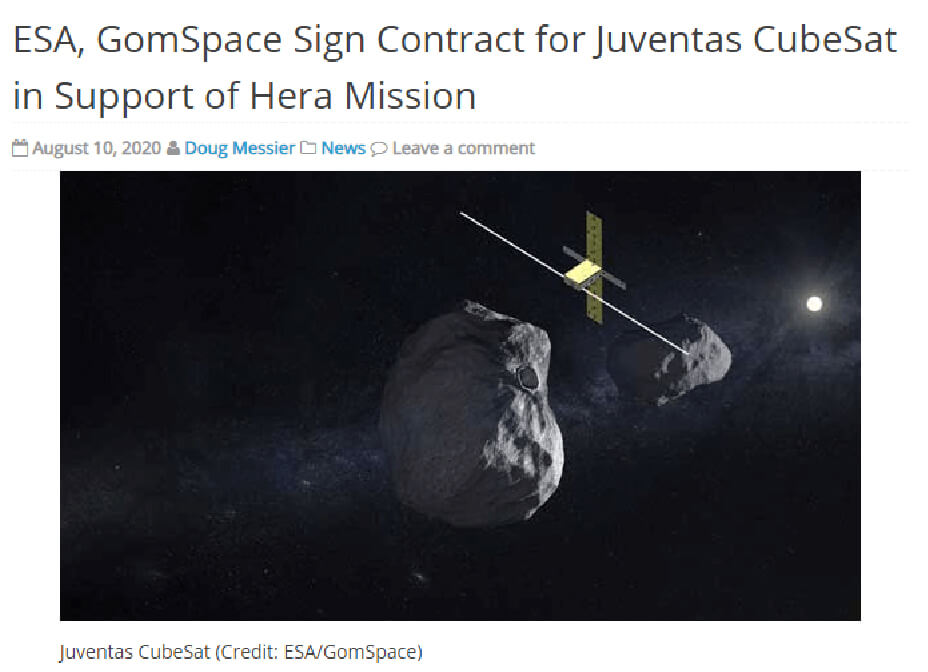 Juventas CubeSat in support of Hera mission
EmTroniX is a strong partner for the development & implementation of the Juventas CubeSat in the Hera Mission.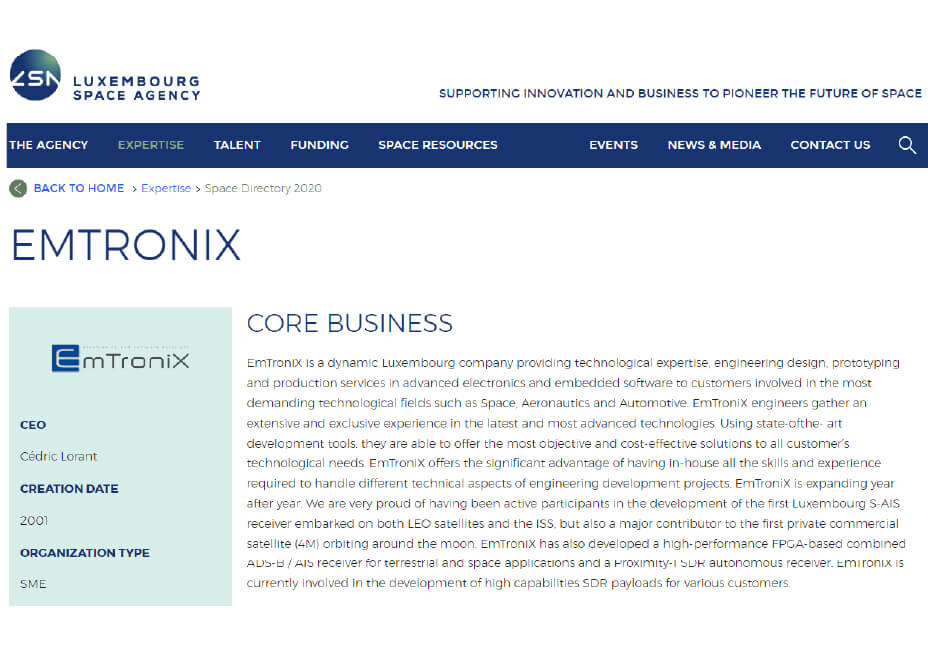 Luxembourg Space
Directory
EmTroniX is part of the Space Directory 2020 made by the LSA (Luxembourg Space Agency).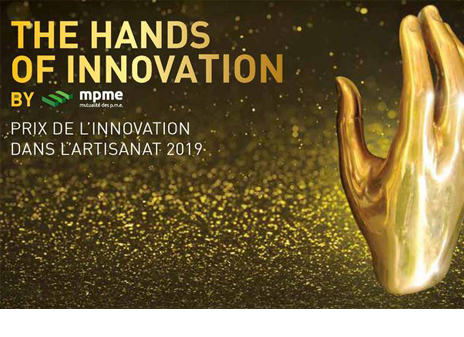 The hands of innovation
finalist
With its IoT plant monitor, EmTroniX is among the finalists of the prize of innovation organized by "La Chambre des Metiers" of Luxemburg.
Luxembourgish firms in HERA project
EmTroniX is among the Luxembourgish firms to enable the peek inside an asteroid: #HeraMission.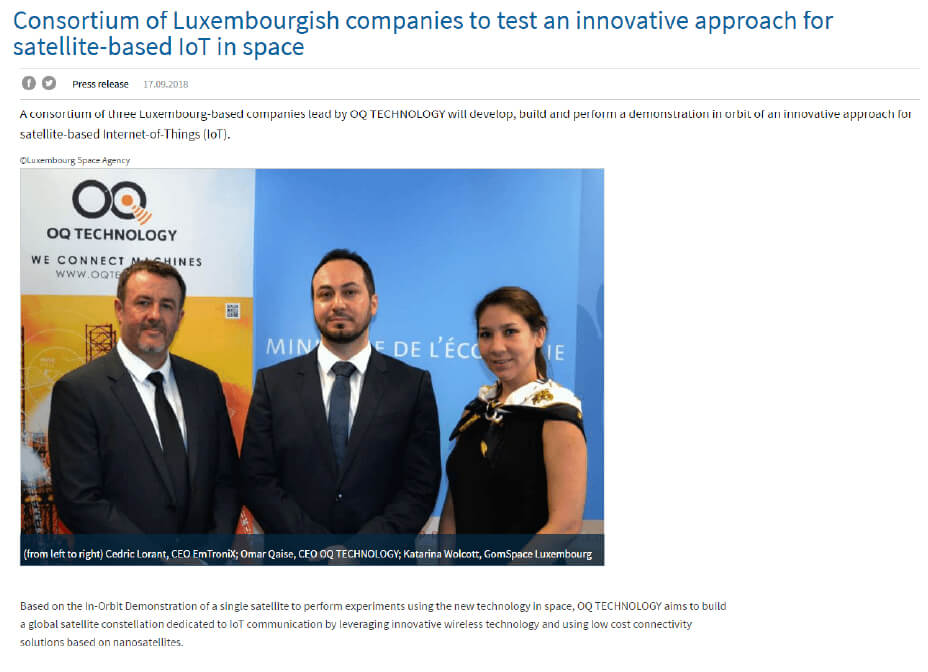 Approach for satellite-based IoT in space
EmTroniX will provide components to OQ technology to develop a demonstration in orbit of an innovative approach for satellite-based Internet-of-Things (IoT).
Cooperation between EmTroniX and Kleos
EmTroniX has been named by Kleos as a major technical partner for the project of in-space manufacturing of composite beams equipped with antennas.