2008 launched EmTroniX space journey.

Our first project was the Pathfinder 2, a project where the company developed, in a short period of time, highly reliable electronics to collect AIS from boats.

From that point, we have been involved in numerous New Space and Space projects with different market key players that are shaping the future of these two industries.
"There is hardly a space project in Luxembourg that did not have at least one EmTroniX component on board."
Luxemburger Wort – 3 Nov 2020
We are focused on payload & avionic development and are providing a complete range of services such as:
Specific hardware design and customization
Digital Signal Processing design
Embedded Software services
Power Electronics for load control, power supplies and power converters, power trackers
Sensor & small signal interfacing
Mechanical design
Electronic board assembly in-house
RF design (receiver & transceiver) including PA and testing equipment in-house
On-Board Computer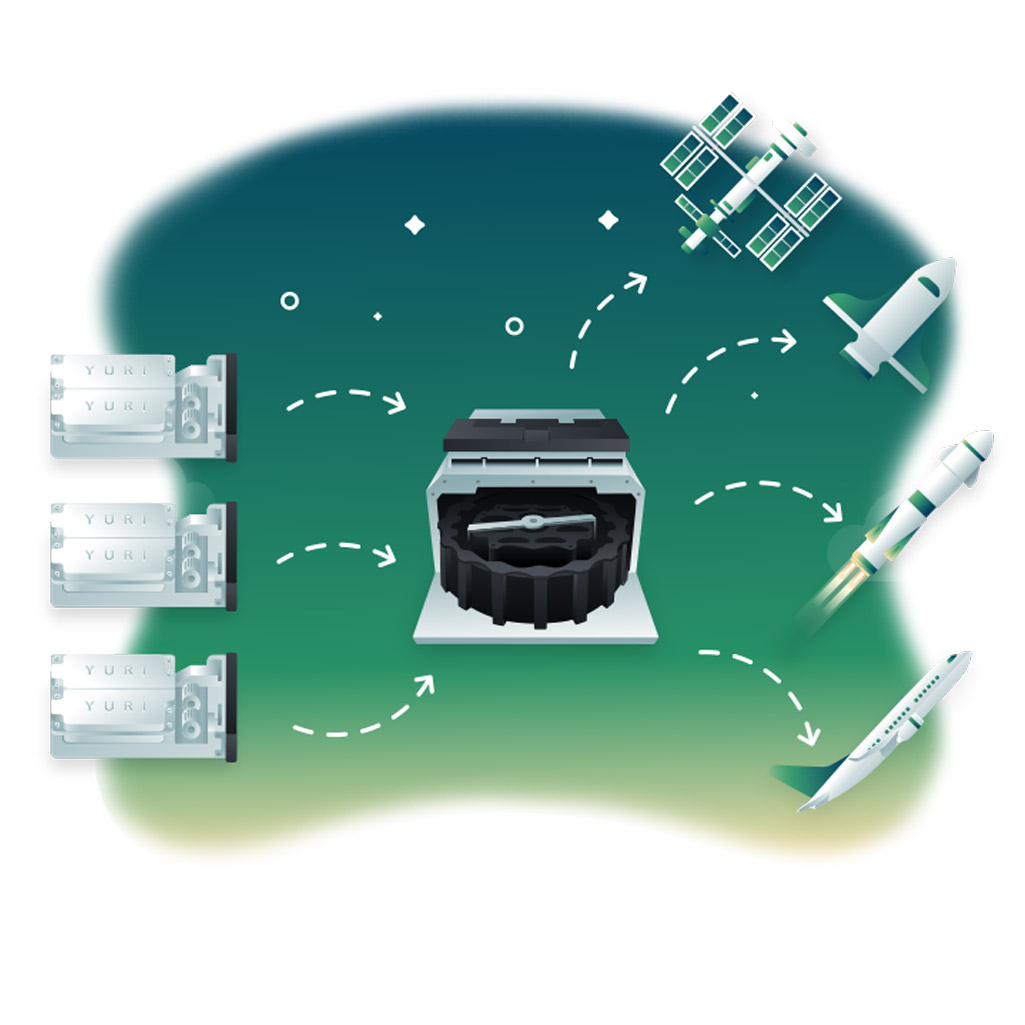 Sciencetaxi electronics & software
Yuri is democratizing access to micro-gravity.  ScienceTaxi facility is a middeck-locker size incubator that fits any platform. It is the perfect solution to bring experiments to all platforms beyond the ISS, such as orbital or suborbital spacecraft or parabolic flights.
EMTRONIX CONTRIBUTION
 Support the development process of the state-of-the-art microgravity research facility: ScienceTaxi
  Implement new functions to support future experiments and breakthrough technologies
 Designed for current and next generation space vehicles
  MAIT of two ScienceTaxi "Electronics and SW" and EGSE, including up to date user interface
ALTIUS mission – which stands for Atmospheric Limb Tracker for the Investigation of the Upcoming Stratosphere – will deliver, for at least 3 years, profiles of concentrations of stratospheric ozone with high vertical resolution, as well as profiles of other atmospheric trace gases.
EMTRONIX CONTRIBUTION
  System level analysis
 Electronics design and PCB layout of the optical mechanism motor drivers
  Mechanism Firmware algorithms and specification
  Engineering, Structural/Thermal and Flight models
  Full ECSS electronics development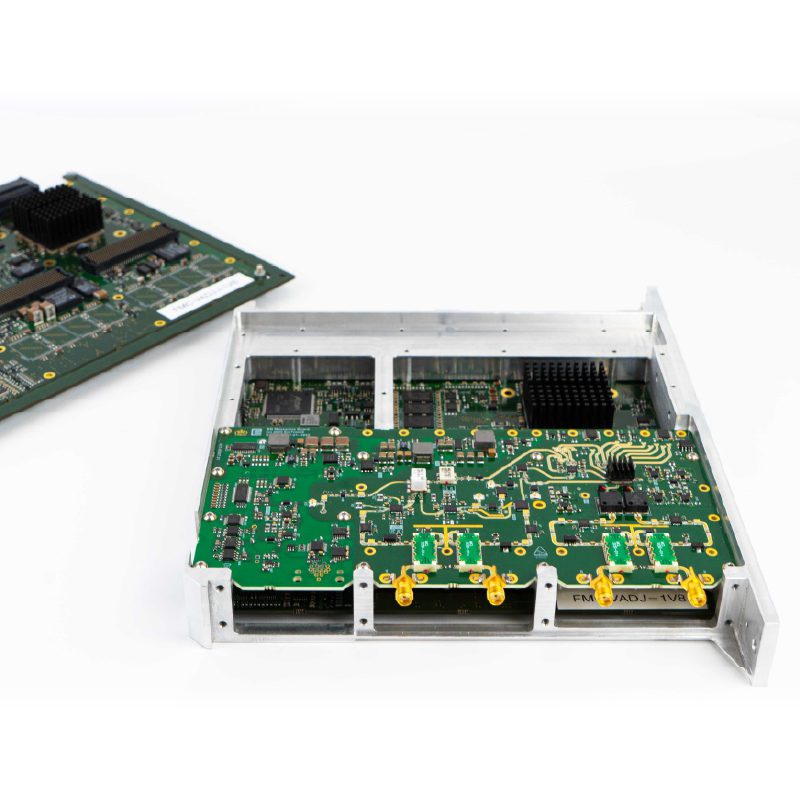 LuxSpace's next generation of multi-mission micro-satellite is designed to enable affordable regional and global LEO constellations for commercial applications. Its goal is to be more flexible, more powerful and thus more cost-effective than other commercial platforms.

EMTRONIX CONTRIBUTION
  On-board computer for the Triton-X platform
 High Speed COMM for the data down link of the Avionics Unit
  High-speed down link up to 400 Mbit/s
  FPGA-based digital modulator
  RF up conversion C/X/Ka band
  Solid-State Power Amplifier X band
  Digital Main Board as the On-Board Computer
JuRa: hera's juventas radar cubesat
Hera will be one of humanity's first-ever spacecraft to visit a double asteroid: the Didymos binary system. This mission aims to know more about this threat and to prevent asteroids hitting our Earth. EmTroniX is in charge of a radar payload that will not only map the surface but also the asteroid's internal structure.
EMTRONIX CONTRIBUTION
 Low-frequency radar payload
 Management of JuRa consortium to reach delivery targets
Clocks, High speed DAC & ADC sampling
Digital processing in the FPGA
DC/DC module
Payload mechanics
Integration of partners board to mechanics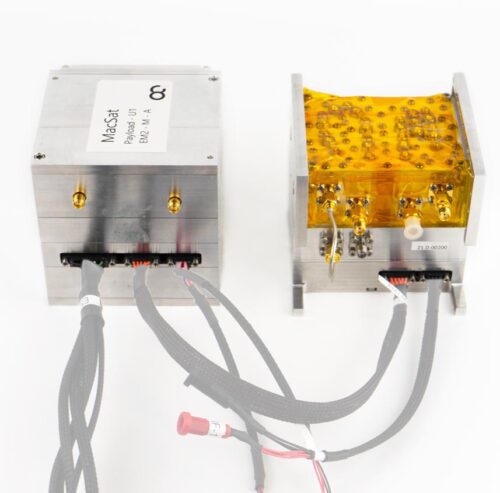 This project is a perfect example of a made-in-Luxembourg project where two companies are working together to prepare an In-Orbit-Demonstration mission. The goal is to connect sensors, devices and measurement units in remote and sparsely connected areas, where there is no cellular network or WiFi.
EMTRONIX CONTRIBUTION
User terminals:
RF modem (electronics, RF design and mechanic)
User terminal demonstrator (electronics, mechanic and software)
Payload
FPGA, A/D & D/A converters and clocks
Software Defined Radio architecture
RF design (Rx, Tx, mechanic) & SSPA
Software radio HDL part
Software infrastructure
This technology, among other applications, would allow for an orbiting satellite to manufacture very long antenna booms in space. With the appropriate antenna configurations, it would enable the collection of Radio Frequency (RF) data from devices transmitting pertinent power as well as frequencies to be geo-located.
EMTRONIX CONTRIBUTION
 Design of control electronics for In-Space manufacturing elements in order to allow deployment of the sub-system:
Heating/cooling elements control
Puller/stepper motor control
Environmental sensor monitoring
 Development of electronics hardware to receive 4 synchronously RF signals:
FPGA-based processing
Low-noise RF front-end
Low-phase-noise advanced synchronous receiver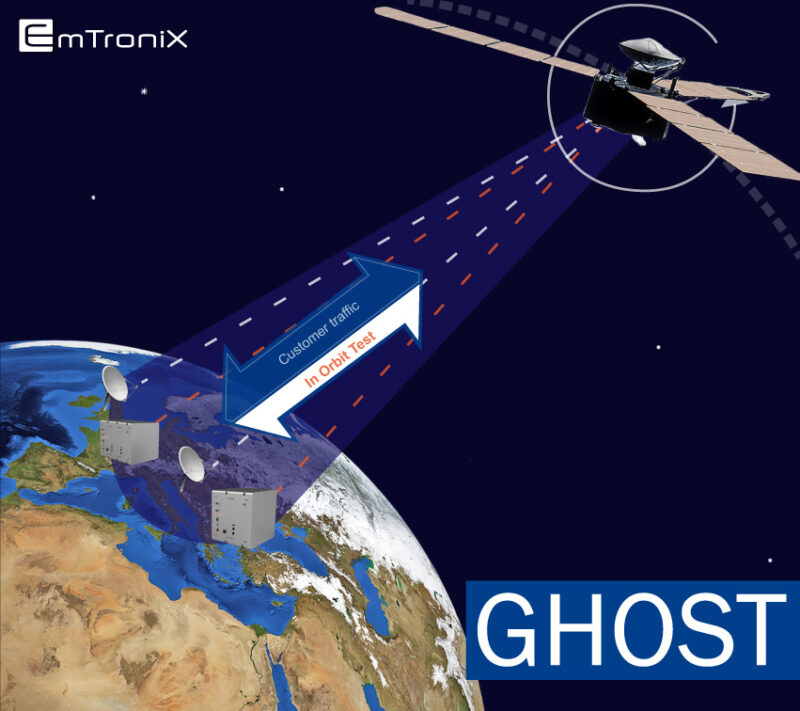 The goal of this project was to design, develop and validate a novel on-ground measurement system for satellite In-Orbit-Test (IOT). The IOT measurement system is based on non-intrusive spread spectrum test signals and advanced DSP techniques to measure key payload parameters. It allows the verification and monitoring of in-orbit wide band satellite transponders without interrupting customer services. It also avoids interfering with other satellites during orbital movements.
EMTRONIX CONTRIBUTION
  System level analysis, architecture definition and detailed design
  Hardware design, implementation, prototyping and validation
  Measurement DSP algorithms design, analysis, simulation and FPGA implementation
  Firmware/Software full implementation, integration and validation
proximity 1 sdr autonomous transceiver
This activity was undertaken in the frame of an ESA study aiming to provide the architecture, define the DSP algorithms, and implement the design of an SDR autonomous transceiver for a Mars orbiter, in view of a future flight qualified unit implementation. The proposed transceiver is a full autonomous and SDR system that has the ability to identify unknown attributes of received signals and automatically reconfigure itself accordingly, without explicit pre-configuration or reprogramming of its functions.
EMTRONIX CONTRIBUTION
  Orbiter UHF transceiver unit requirements analysis and specification,
  Orbiter UHF transceiver unit architecture definition,
  Autonomous receiver DSP algorithms design, analysis and simulation,
  Hardware and FPGA implementation of the software defined and autonomous orbiter transceiver unit,
  Algorithms validation and testing in the selected digital platform FPGA based.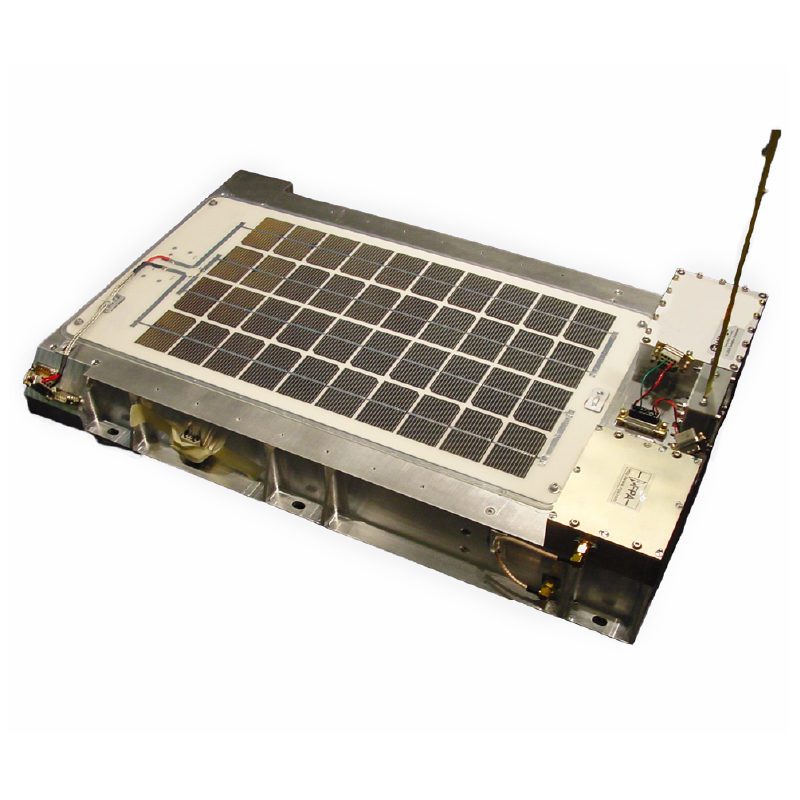 Lunar pathfinder - Manfred memorial moon mission (4m)
Named in honor of the late OHB System founder Manfred Fuchs, this pathfinder was the first commercial demonstration satellite to achieve a lunar flyby on the 28th of October 2014.
EMTRONIX CONTRIBUTION
Electronic development: OBC interface, Downlink modulator, Battery protection
Satellite assembly: Electronics, Satellite harness, Batteries, Solar panel, Antenna, Additional payload
EmTroniX has developed a Space-based ADS-B demonstration payload in collaboration with Thales Alenia Space Germany under an ESA contract. As with AIS, ADS-B messages reception in space has to overcome high numbers of signal collisions over dense air-spaces.
EMTRONIX CONTRIBUTION
Design and production of:
  FPGA-hosted ADS-B receiver
  Multichannel parallel design
  Ultra low resource usage
  Integrated error correction
  High sensitivity
  Scalable and expandable
  EmTroniX-owned FPGA IP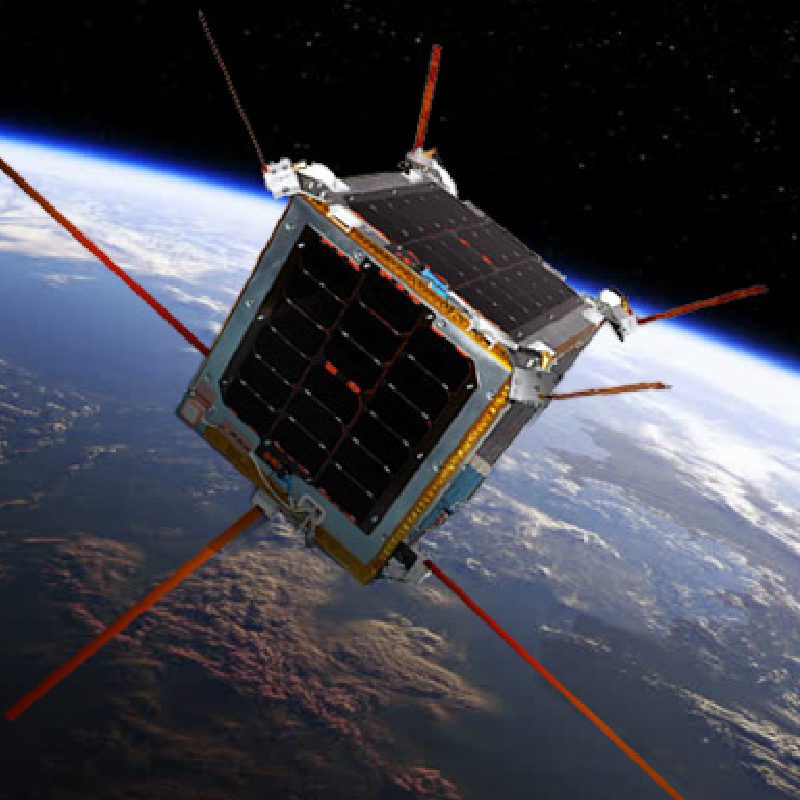 EmTroniX contributed to the transition from experimental to commercial technologies with the first Luxembourg built satellite VESSEL SAT 1 and later VESSEL SAT 2. These two missions aimed to track ships by receiving signals from their AIS.
EMTRONIX CONTRIBUTION
Design and production of:
  4 channels payload AIS receiver
  DOBC Bus Interface Board
  Telecommand Receiver
  Central of Inertia
  Sun sensor
  GNSS
This satellite represents the continuity of the successful PathFinder 2 with enhanced signal analysis, logging capabilities and with also additional stringent technical requirements as for all ISS-embarked equipment. It was designed for wide-area vessel detection on the ocean in VHF frequency.
EMTRONIX CONTRIBUTION
Design and production of:
  FPGA & ASIC based AIS Receiver
  RF front end
  Analog processing chain
  Digital signal processing
  FPGA synthesized processor
  ISS interface
  Power management
This project launched EmTroniX's space adventure. This demonstration satellite had as main function to gather space born AIS data from vessels aiming to overcome signal collisions.
EMTRONIX CONTRIBUTION
Design and production of:
  AIS receiver
  Downlink & Telemetry Modulator
  On-Board-Computer interface
  Solar panels power tracker and battery power management
  Baseband AIS digital sampler
  GPS antenna
  Solar panel
  Payload embedded control software