Low noise block downconverter
A Low Noise Block Downconverter (LNB) is a key element
in satellite communication.

Mounted behind a satellite antenna, the LNB receives the signal, amplifies and down-converts it to be processed by the digital satellite communication system.
Fully compatible with the New Space requirements and 100% customizable, our LNB prototypes and products follow these standards:
Assembled with COTS SMT components
RF connectors compatible with your system
Compatible with external LO
Fast prototyping (3 months*)
*This delay may change according to the complexity of the project and the component shortage we may face.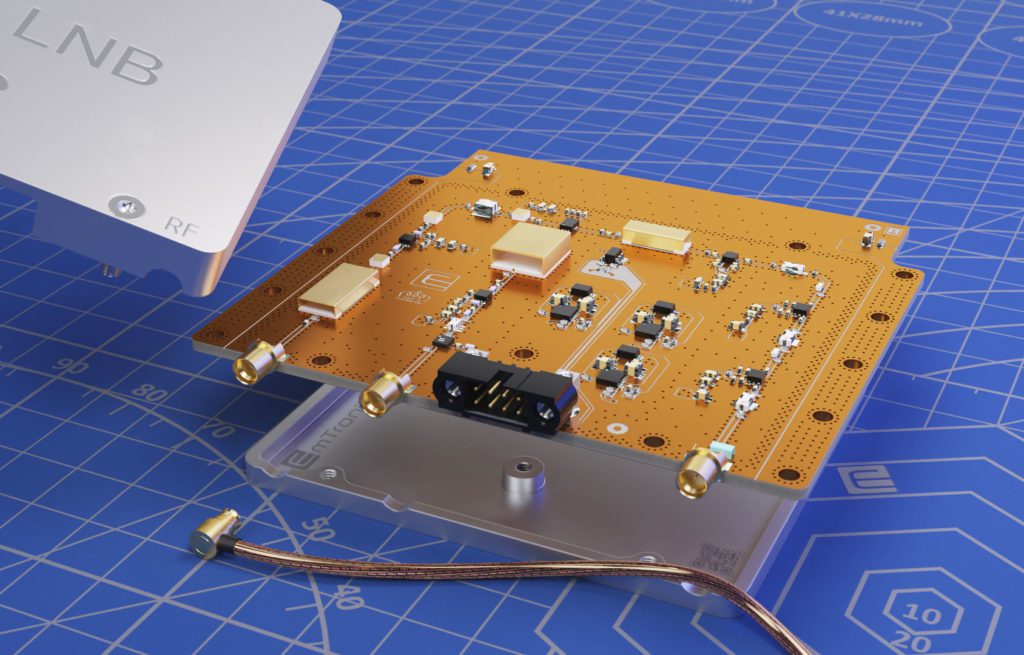 Our receiver can be directly plugged behind a Cubesat antenna.


Allowing the customer to have a direct interface and have full communication system to their satellites.

Our customers will also benefit from the experience EmTroniX has acquired in developing space payloads and communication systems over the past 15 years.


In addition, EmTroniX has gained experience in environmental radiation tests (TID, SEE) and will be paying a particular attention picking the right components and PCBs resistant to harsh environments.
interested in a quotation?